If you want more fantastically sexy posts like this one, become a Patreon supporter at the Private Blog level and you get access to every post here. There are hundreds to choose from with daily updates to keep things fresh and provide you with the cuckold-fueled orgasms you crave.
---
It started as your fantasy, but it didn't take long for your wife to get on board. She couldn't deny the allure of the big black cocks you showed her online, and when you suggested making a date with someone, she went for it.
That's how she ended up on her knees with his BBC in her hand. You could see she was a little tentative at first. She'd never been with someone that big – a fact that she'd made perfectly clear many times, much to your delight – and she wasn't quite sure how to handle it.
It didn't take long, though. Once your beautiful wife wrapped her lips around his big black cock, she sank into a trance-like state and worshiped him in a way that surprised you.
You listened to him moan as your wife's mouth made love to his cock. You watched as she reached between her legs and played with her pussy. You could hear the wetness. She was soaked and they hadn't even gotten to the good part yet.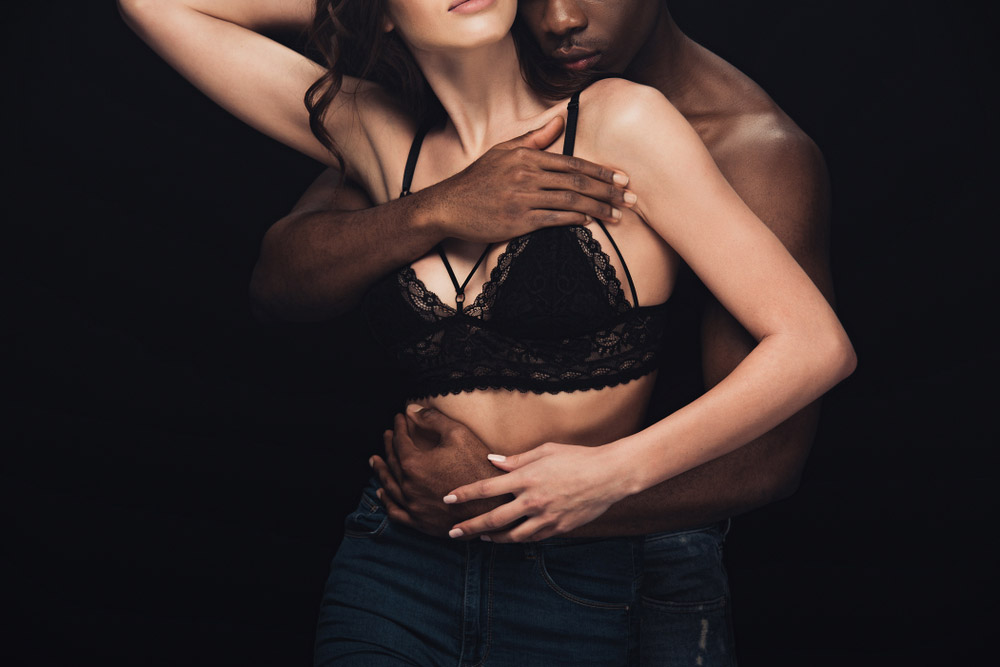 He looked over at you as his BBC disappeared into your wife's mouth over and over.
"She doesn't suck your dick like this, does she?"
"No, she doesn't," you answered. It was the absolute truth. She'd never sucked your cock like that. It was your first taste of what the rest of your evening would hold.
Your wife let his cock slip from her mouth and stroked it as she looked up at you with a smile. "Your little white dick doesn't deserve a blowjob like this," she said.
It was when he pushed his big black cock into her tight, wet, white pussy for the first time that you knew things had truly changed. That's when you knew his BBC had changed things for your wife.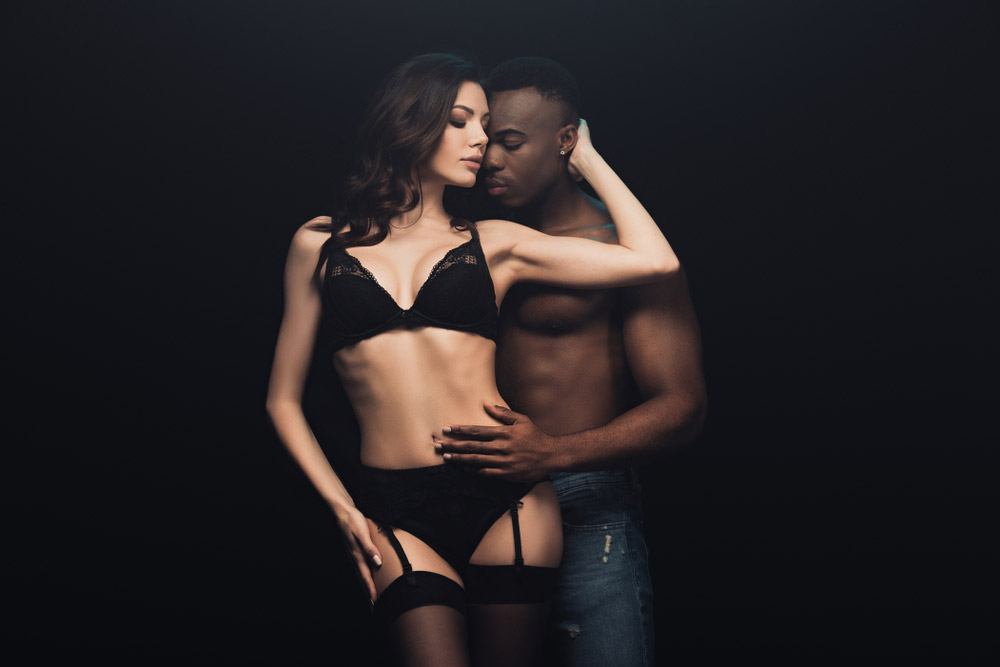 She made a face you'd never seen before. She groaned like you'd never heard before. With just one thrust he'd already managed to offer her something that you'd never been able to provide.
"Oh my God," your wife moaned. "He's so fucking big." She looked at you. You saw the wild, unbridled lust in her eyes ."He's so much bigger than you."
That's when you pulled out your cock. You couldn't help it. You had to play. You had to masturbate. You had to enjoy the thrill of being cuckolded for the first time by BBC.
He gave her pussy the kind of pounding you'd never been able to provide. He kept up a steady, strong rhythm and filled her over and over. He elicited lusty, loud moans and groans from her that were music to your ears.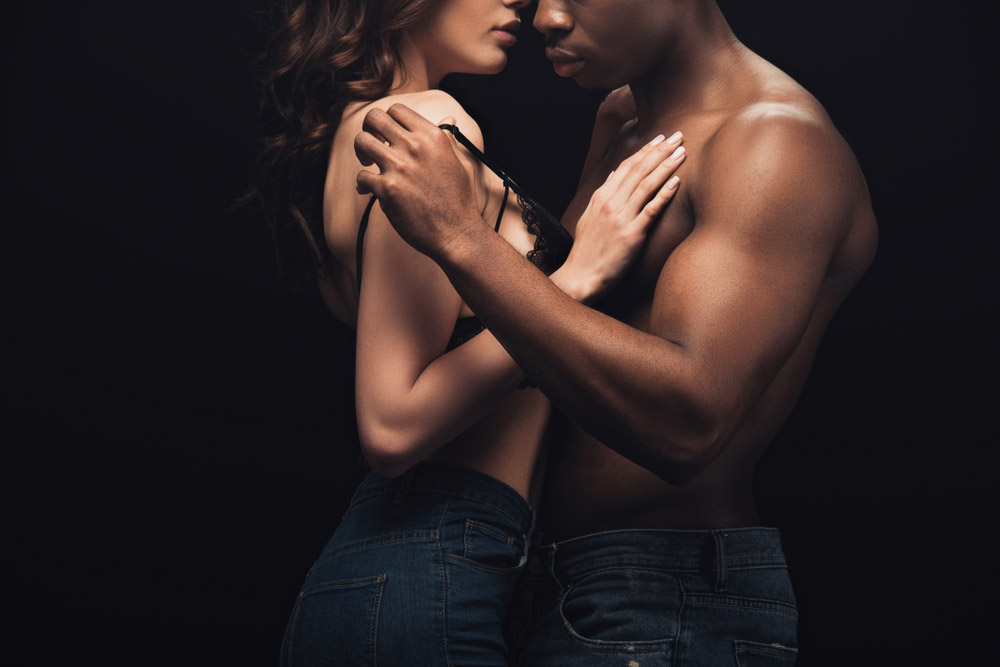 "Does it feel good?" you asked as you stroked your little white dick.
"It feels so much better than sex with your cock ever has," she answered.
You'd talked about your desires and your wife was fulfilling them. She knew you wanted to hear that his cock was superior to yours as long as it was true, and it seemed that there was no question he was capable of providing her with a far more satisfying sexual experience than you.
His BBC gave your wife her first orgasm while she was on her back. Her legs were spread and he was pounding her hard and fast. She moaned, screamed, and eventually grabbed his ass and pulled him deep into her as her thighs trembled.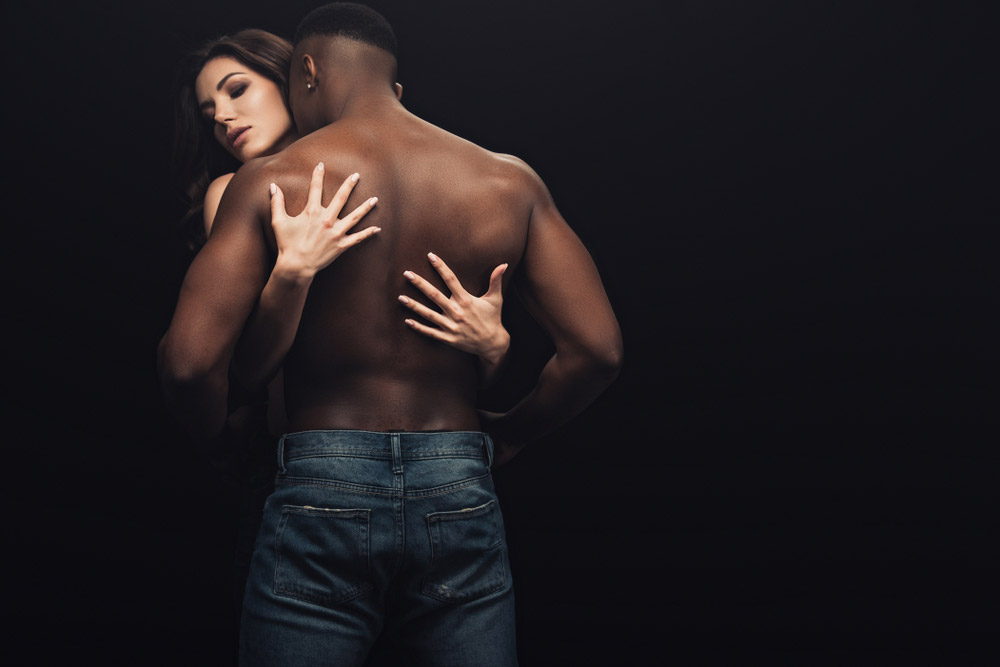 "I'm cumming!" she yelled. "Holy fuck!"
He kissed your wife with his cock buried inside her. Their tongues mingled as her hands moved over his back.
"Thank you," you heard her whisper. She'd never thanked you after sex.
"We're just getting started," he answered.
They switched positions and you watched your wife sink her tight married pussy down onto his BBC. She tilted her head towards the ceiling and let out another loud, low moan as her hot cunt filled with his thickness.
"Fuck, you're incredible," she said. "Your cock is perfect. It's so fucking perfect."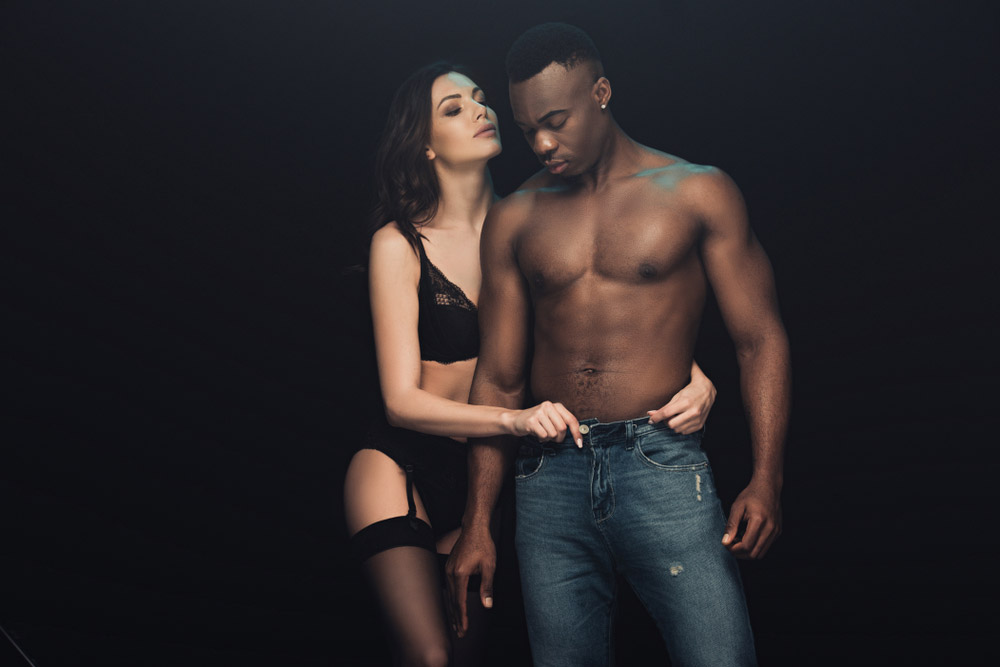 You stroked as her filthy words filled the air. You loved that he'd managed to unlock this wonderfully naughty side of your wife with such ease.
You quickly came to love watching her on top. The view of her pussy lips stretched around his BBC was perfect. It was everything you'd ever dreamed of when masturbating to your cuckold fantasies.
"Your cock doesn't stretch me like that, does it cuckold?" your wife asked as she bounced on his big dick.
"No, it doesn't," you answered as you stared between her legs and jerked off.
"You like that, don't you? You like that his cock is superior to yours, that his BBC fucks your wife better than you ever have with that little cuckold dicklet?" she taunted.
"Yes," you admitted, though your voice was quieter.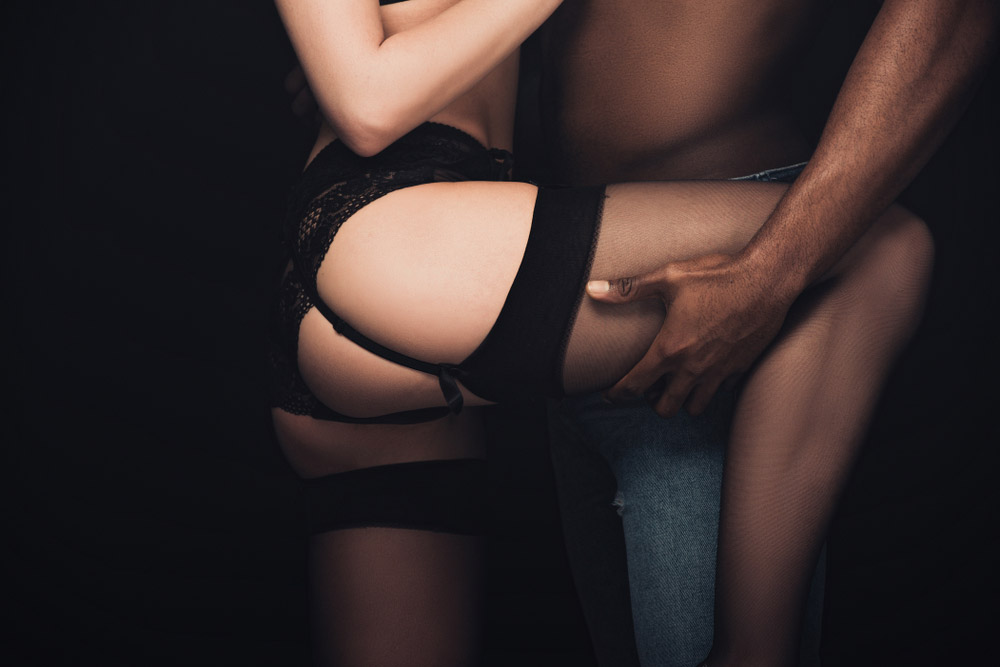 Your wife leaned down and kissed her bull as her pussy continued to milk his BBC. You watched the way she rose up and dropped back down onto him. You watched another man fill her pussy. You listened to the satisfied moans coming from her soft lips.
Your wife closed her eyes and moaned as she rode his cock. You could see her legs start to tremble. She was going to cum again.
"Cum on that black dick," he said from beneath her. "Show your cuck husband what happens when you've got a real man's cock inside you."
You nearly came as he eagerly humiliated you while watching your wife climax on his BBC.
Without being prompted, your wife got on her hands and knees and offered him her pussy.
"Take me," she said.
He pressed the head of his big black cock against her tight white pussy and pushed inside her. He grabbed a handful of her hair and gave your wife a good, deep pounding. She closed her eyes and began to moan.
It was while staring at her face during this deep, hard doggystyle fucking that you accepted that his BBC had made you a cuckold for life. Your wife had already cum twice and she wanted more. She was going to let him fuck her all night long if that's what he wanted.
She almost never let you fuck her from behind, and yet here she was offering up her pussy to him however he wanted it. She was moaning and groaning like a slut. She was doing anything and everything he wanted because his BBC was so superior to your small white cock.
"Look at your cuckold," he demanded as he pounded her from behind.
Your wife opened her eyes and stared at you. A lascivious smile broke across her face.
"Tell him who owns your pussy now," he said.
"He does. He owns my pussy, cuckold. Your little white dick is never coming near my pussy again," she said.
You loved how willing she was to do as he demanded. You loved her willingness to humiliate you.
He pushed your wife onto her stomach and continued to pound her pussy. He ordered you to move behind her and you did as you were told.
"Where do you want me to cum?" he asked your wife.
"Inside me. Cum inside me!" she said.
Moments later you saw his cock convulsing as he injected his seed deep into her pussy.
If there was ever any doubt about your status as a cuckold, it was cemented the moment his BBC pumped a hot load of cum into your wife's unprotected pussy.
---
Remember, if you want more posts like this one, become a Patreon supporter at the Private Blog level. I promise there are lots of naughty cuckold blogposts to enjoy, including lots of interracial action.