This post is a little free taste of what my Patreon supporters get (at the Private Blog tier). There are currently more than 650 posts available to those of you that become supporters. I promise you'll have all the orgasms you can handle if you become a supporter today. If you crave cuckold watching content, for instance, click here for a list of all the posts in that category.
---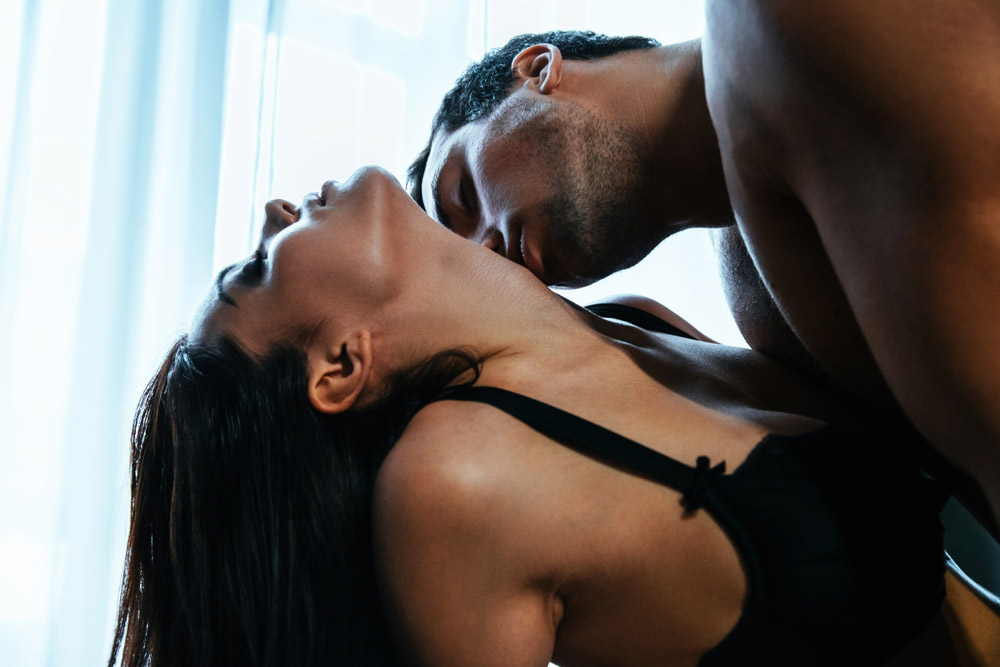 After so much fantasizing and fun between you and your wife, the day has finally arrived. You're going to watch her play with someone else. You're finally going to be cuckolded. You've seen them kiss before when you met for a drink to make sure he was safe and sane. Even that little taste of cuckolding was incredible and now they're going to go all the way while you watch.
There's no reason to waste time. Things get hot and heavy from the moment he sits down. Your wife is just as into this as you are. Ever since she shared a kiss with him she's been burning with desire. She needs to feel his hands all over her. She needs to feel his tongue in her mouth. She needs to feel his erection pressing into her.
Your cock is stiff as you watch them play, but it's when he pushes his hand into her panties that you first start to play with yourself. It's the first time it feels like this thing is absolutely going to happen. When you hear your wife moan into his mouth as he plays with her clit you know that things are going to get hot and heavy between them.
She moans as he sucks on her nipples and plays with her ass. She runs her hands through his hair and tells him how good it feels. She tells him how wet she is. You know she's talking to you too. She wants you to know that another man is making her wet with desire. She wants you to know that she desperately desires this man's cock.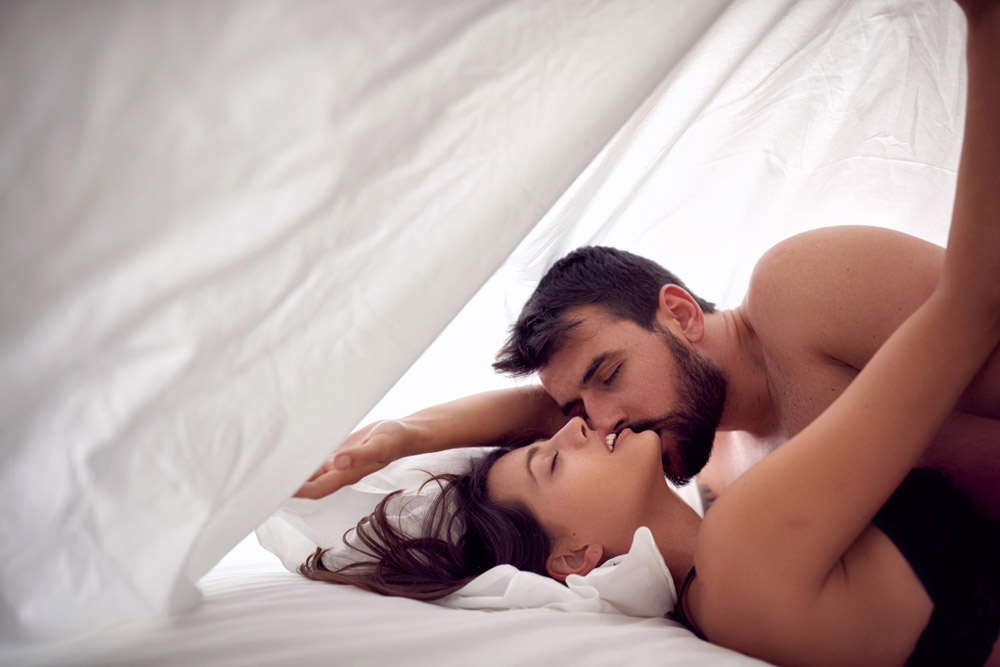 You pull your cock out when she falls to her knees in front of him. You can't wait any longer. You need to masturbate. You watch in awe as your wife eagerly sucks another man's cock. You listen to him moan as she blows him. You know exactly how good it feels when she does that with her exceptionally talented mouth.
For the first time you feel some of that jealousy and anxiety that you've read about online. You know it happens to almost every cuckold. Now you understand it.
Your wife's eyes are closed and she's moaning as she gives someone else an incredible blowjob. She's completely lost in pleasuring him. She knows you're there and watching, but for the moment his big dick is the only thing she can think about. Of course you're going to be jealous. You're still rock hard, though.
"Do you like watching, baby?" she says as her fingers stroking his stiff shaft.
"Yes, baby," you say.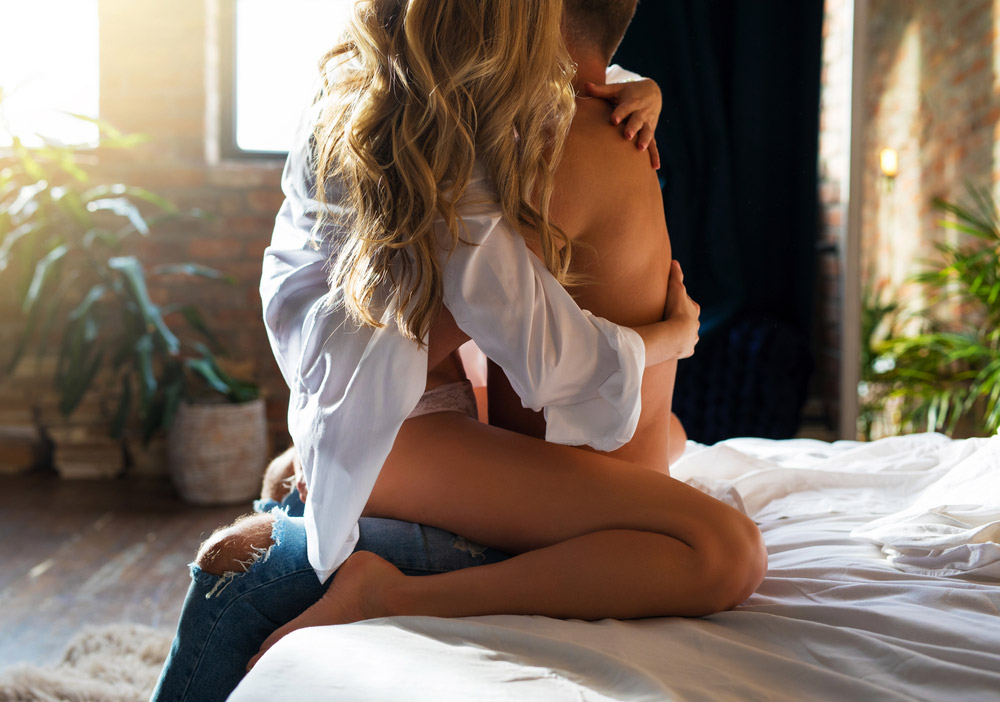 "Yeah? It turns you on to see me sucking someone else's cock?" she asks.
"It's the hottest thing I've ever seen," you answer.
Now she's putting on a show for you. She swallows his cock over and over and he plays along by grabbing her hair and fucking that pretty face of hers. You can see her lust. You can see her desire to pleasure this man and to drive you absolutely wild with desire while she does it.
"Fuck me," your wife says when she pulls her eager mouth off his stiff cock.
You watch as she spreads her legs and her new lover moves between them. He guides his cock between her pussy lips and inside her. She spreads her legs wide and moans as she feels another man's cock in her cunt for the first time since you started dating.
"Oh my God," she says. "He feels so good."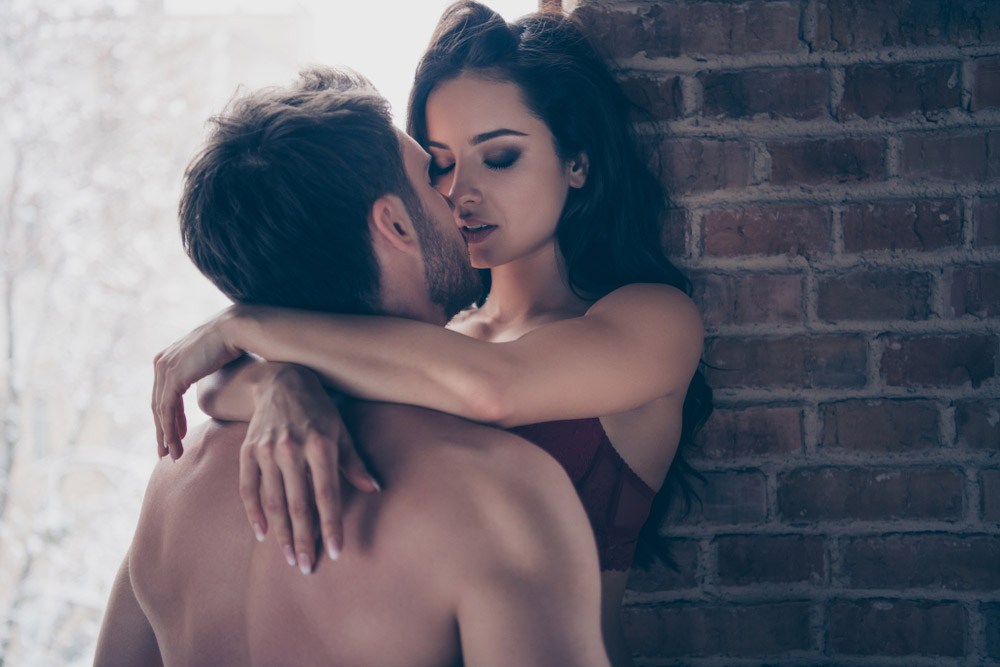 She reaches back and grabs your hand. She flashes that big beautiful smile to let you know how much fun she's having.
"Do you like watching him fuck me?" she says through lusty moans.
"Yes," you say while working your hand up and down your stiff dick.
The sound of his cock pounding into her pussy mixes with your wife's moans beautifully. It's a lusty symphony that you're privileged to be able to listen to.
He fucks her harder. She moans louder. His fingers move between her legs and he plays with your wife's clit.
"He's gonna make me cum," your wife announces as she holds your hand tighter. "Oh my God, I'm cumming!" she cries out.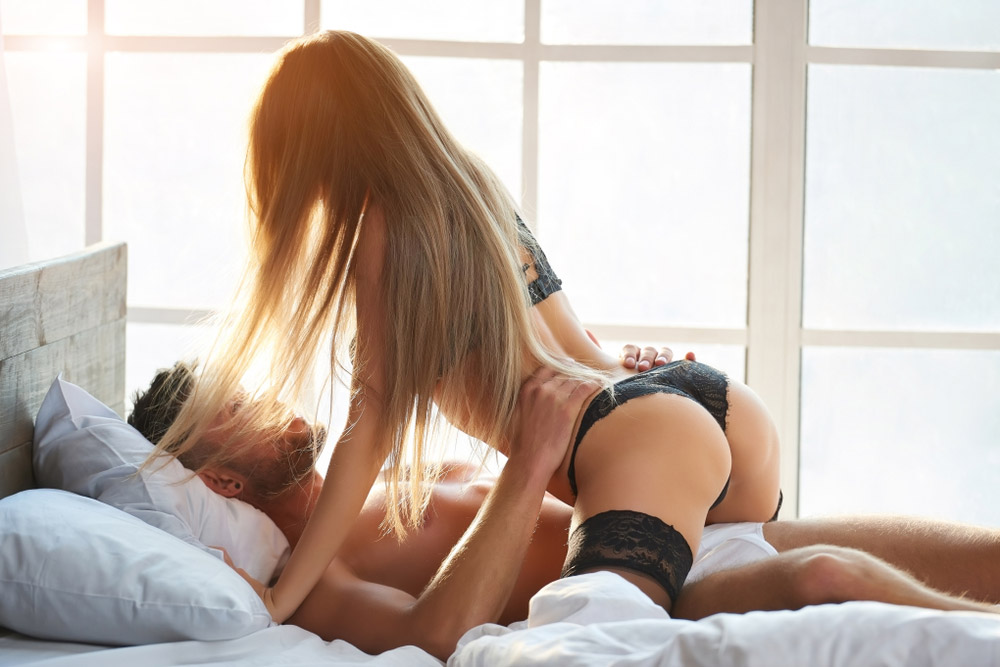 You just watched another man give your wife an orgasm. You watched his big cock and skillful fingers bring her to a beautiful climax. Your dick has never been stiffer.
There's so much more for you to enjoy, though. Your hotwife wants to put on a show for you. She wants her cuckold husband to have a damn good time watching her get fucked by someone else.
That's why she spins around and ride him in reverse cowgirl. Now you have a truly perfect view of his big cock filling her pussy. It's the most beautiful thing you've ever seen.
She's giving him everything. His bare cock gets to fuck up into your wife's wet cunt for as long as he wants.
"That's it, baby," she says. "Stroke your cock while he fucks me. Use your hand while he uses my pussy."
You love that. You love that little bit of dirty talk that calls attention to the fact that someone else is fucking your wife while you're masturbating. It's incredible. It makes you a little jealous while making you insanely horny. You've never loved your wife more.
"Kiss me," she says.
You lean forward and do as you're told. You kiss your wife passionately. Her tongue pushes into your mouth as someone else's cock pushes into her pussy. She moans into your mouth as his thick dick fucks her perfect wet cunt.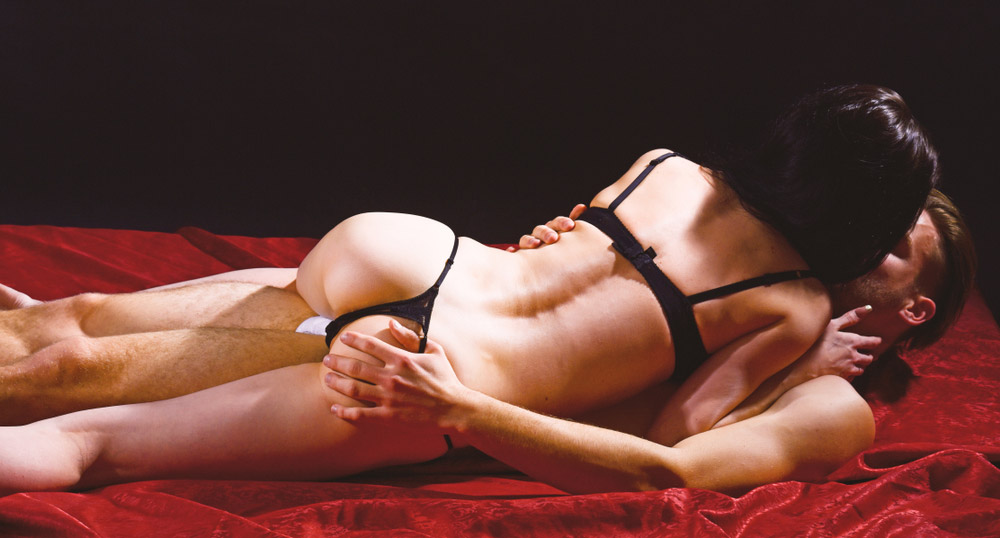 Your wife wants him to take her from behind. She wants you to watch as another man fucks her doggystyle.
She moves to her hands and knees and you watch as he pushes his big cock into her from behind. She flashes you that beautiful smile again.
You love how much she's enjoying this. You know she loves having his big cock inside her, but it's more than that. She loves that you're so thrilled. She loves that your cock is so hard. She loves that you enjoy being a voyeur cuckold and getting to watch as someone else pounds her.
"His cock feels so fucking good," she says as her lover slides in and out of her pussy from behind.
Her fingers are soft and skilled as she strokes your cock and looks into your eyes. You've never seen such lust from her, perhaps because she's never had such a thrilling sexual experience.
She kisses you and strokes your dick faster.
"Cum for me," she says.
Your wife wants you to cum while you're watching someone else fuck her. She wants you to have your first cuckold orgasm. She wants you to unleash your load while she's getting pounded from behind.
"That's it, baby. Cum for me. Cum for your naughty wife," she says while you groan. Cum spurts out of your stiff cock as she keeps stroking you. She kisses you while you feel the pleasure of orgasm ripping through your loins. "Good boy," she whispers.
"It's his turn now," she says.
You hear him moan as he buries his cock in your wife's pussy.
"Cum inside me," she says. "Fill me."
He does just that. He cums inside her. He floods her pussy with his seed. It won't be the last time another man cums in your wife.
You're already excited for the next time.
---
If you enjoyed this lovely cuckold watching post, you should become a Patreon supporter for access to every post in this blog.